In a climate described as experiencing a crisis-level threat of extinction for legacy cannabis growers in California, a new brand will offer a line of weed sourced from local farms and gardens throughout the state, raising awareness about the state's unique history of cannabis cultivation.
Hip-hop artist B Real, lead singer of Cypress Hill, has already impacted the legal weed industry with his Dr. Greenthumb's chain of weed dispensaries and his Insane brand of indoor weed. Last week, B Real announced the launch of his new weed brand Dr. Greenthumb's Flower, in partnership with his longtime cultivator Kenji Fujishima, which will be the first time B Real has put his name on outdoor/greenhouse/light dep flower.
Dr. Greenthumb's Flower not only provides a pipeline to small farms to get their product to dispensary shelves but is also the first brand to offer online media specific to each bag purchased. By scanning a QR code on the bag, smokers can pull up videos of B Real and Fujishima providing reviews and background info on that specific strain and the farm it was grown on.
The brand aims to be educational and transparent about where the weed comes from and why it's worth trying. It's a trend that's likely to continue as consumers demand more information on the brands they choose to support.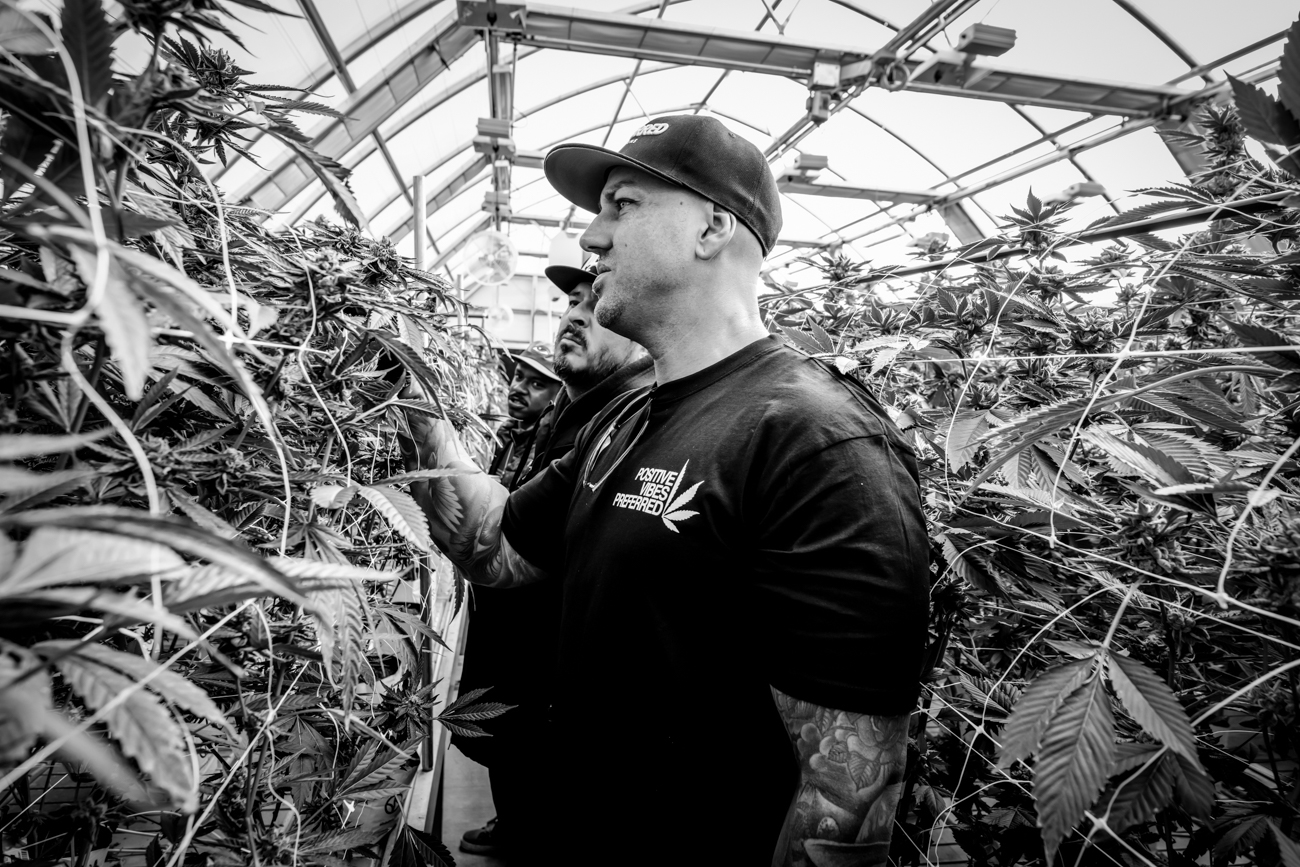 On Instagram, B Real announced the launch, writing that it "showcase[es] local growers vetted for their history, authenticity, and connection to true cannabis culture." The post also says that the brand "takes you through the process of finding the farms and gardens, the moms and pops, and the dankest genetics available" regionally.
The project seeks to raise awareness of the plight of legacy farmers and to educate smokers on what's great about California weed. In a moment where small farms are getting lost amid the corporate grows and industry consolidation of the Cali recreational market, there is growing interest among consumers to support legacy farms and to recognize the state's historical cannabis culture.
Dr. Greenthumb's Brand Manager Travis Howard posted that the launch was part of a long process that involved considerable quality testing.
"The biggest project I've worked on, with the best mission I've been part of," Howard wrote. "Dedicated to keeping small-scale craft grows in the industry no matter the money or consolidation that may come," Howard said.
Howard posted, in response to comments, details about how the strains are chosen and how the bags will link to relevant online media via a QR code.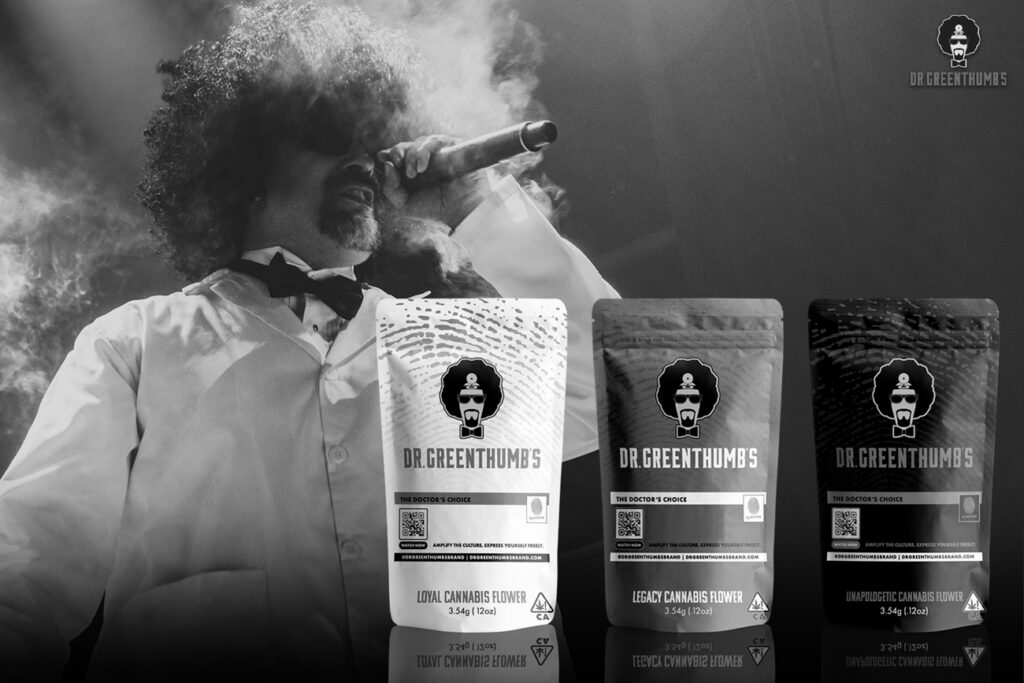 "We got B's squad making video content today, B and or [Fujishima] interviewing and meeting the farmers and their farms, plus B reviewing the weed and grading the level/value," Howard wrote.
"There will be no hiding where the Dr. Greenthumb's Brand flower comes from," Howard wrote. "The whole point is to showcase the farms and tell their story," he wrote.
"If Kenji and B don't feel like the farmers are 100 then no dice! But if they are down AF then B is [bringing] 3 levels of price point and value to the people. White, then green, then black (best quality highest price)."
Howard promised that the new brand will have a lot to offer.
"Something for every budget, confident a purchase supports a real farmer, and knowing that B would smoke it if it was given to him on tour," Howard wrote.
B Real being a connoisseur and grower himself, fans and consumers have come to trust his taste, since the notorious weedhead is known for flat-out refusing to smoke "boof" (bad quality) weed. Although B Real's own cultivation has always been indoor, when touring he has been able to try locally-grown weed around the state.
For Howard, B Real's expertise and curation of the strain selection of outdoor/greenhouse/light dep Cali weed is the start of a brand that has a cultural mission.
"That's the genesis of this brand, and we gonna shine light across cities and states and hopefully the whole world in this manner," Howard wrote.
Dr. Greenthumb's brand flower will hit shelves this month. It will first be available at Dr. Greenthumb's dispensaries and then will expand to other dispensaries.